Automate eBay searches & save time when browsing for rare items & deals on eBay.

Dealseeker app for eBay will show you a summary of all new items that you are interested in on eBay in a single click. No need for multiple searches or going through multiple pages. It can also work in the background and notify you whenever new items of interest are found.

Start using Dealseeker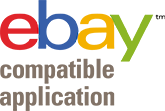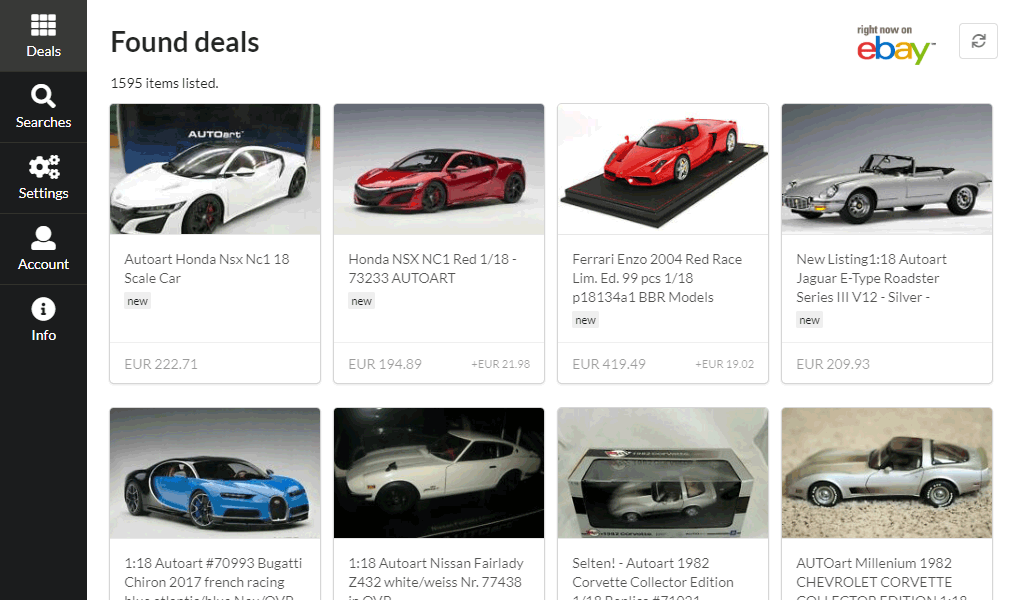 Multiple searches with a single click

Run multiple saved eBay searches in seconds and get all results listed in a single view.

Notifications about newly listed items
Let Dealseeker app run in the background through the day and get a notification whenever a new item that matches your search is listed.
Focus on relevant items, get precise results
Use category, listing type & negative word filters to skip irrelevant results and focus only on what you are really interested in.
Easy to set-up and use, no need to be a geek

Dealseeker does not require advanced computer skills or configuration.

What can Dealseeker do for me?


Collectors
Scan eBay for all rare and specific items of your interest in just a few seconds.


Traders
Automatically find rare or under-priced items that you can acquire and sell for a profit.


Workshops
Looking for rare parts? Make a list of everything you need and check the results in a single click.


Deal seekers
Find exceptional deals on specific items with a single click and get notified about new deals.

1. Define your searches

Specify one or multiple searches by entering search phrase, exclusions and other parameters.
2. Check the results
Once your searches are defined, you can run search and get all of the found deals in a single view.
3. Set up notifications
As an added extra, you can run Dealseeker in the background and receive notifications whenever a new item is found.